Elvis Upholstery & Draperies also distributes upholstery supplies. We offer a wide assortment of high-quality supplies to licensed business owners. At Elvis Upholstery & Draperies, we have direct connections with major manufacturers, allowing us to provide a large selection at the lowest prices.
Our inventory includes:
Dacron
Cotton
Loose Fiber
Down Feathers
Full Line BEA products (staples)
Foam
Any Soft goods
Decking
Tack Strip
Thread
Webbing
Black Bottom
Buttons
Pillow Forms
Welt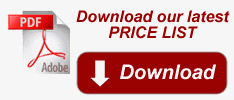 To see our nailheads click here, and to see our decorative legs click here.
Call us today for more information
Elvis Upholstery & Draperies, Inc
1079 Atlantic Blvd. #7
Atlantic Beach, FL 32250
Telephone: (904) 242-8778
Fax: (904) 246-5990